Lost Aadhar Card: Aadhaar Card acts as proof of identity and proof of address. It is also important to avail various government-aided subsidies, open a bank account, invest in fixed deposits, mutual funds, etc. However, it is imperative that you must not lose your Aadhaar card, but in case of loss or misplacement of your Aadhaar card, you can get a duplicate Aadhaar card issued with ease. The duplicate card has the same card number and other details as the original card.
You can get a duplicate Aadhaar card copy in case you have lost/misplaced your Aadhaar card or if you don't know your Aadhaar number or Enrolment ID. In case a person does not have the acknowledgement slip, he can find the enrolment number/Aadhaar number from the UIDAI website. Aadhaar can be retrieved by visiting the Aadhaar Enrolment Centre as well. how to get lost aadhar card without mobile number
In Hindi:
आधार कार्ड पहचान के प्रमाण और पते के प्रमाण के रूप में कार्य करता है। विभिन्न सरकारी सहायता प्राप्त सब्सिडी का लाभ उठाना, बैंक खाता खोलना, सावधि जमा, म्यूचुअल फंड आदि में निवेश करना भी महत्वपूर्ण है। हालांकि, यह जरूरी है कि आप अपना आधार कार्ड न खोएं, लेकिन अपना आधार कार्ड खो जाने या खो जाने की स्थिति में आधार कार्ड, आप आसानी से जारी डुप्लीकेट आधार कार्ड प्राप्त कर सकते हैं। डुप्लीकेट कार्ड में वही कार्ड नंबर और अन्य विवरण होते हैं जो मूल कार्ड में होते हैं।
यदि आपने अपना आधार कार्ड खो दिया है या खो दिया है या यदि आप अपना आधार नंबर या नामांकन आईडी नहीं जानते हैं तो आप आधार कार्ड की डुप्लीकेट प्रति प्राप्त कर सकते हैं। यदि किसी व्यक्ति के पास पावती पर्ची नहीं है, तो वह यूआईडीएआई की वेबसाइट से नामांकन संख्या/आधार संख्या प्राप्त कर सकता है। आधार नामांकन केंद्र पर भी जाकर आधार प्राप्त किया जा सकता है।
Also, Read- PAN Card with Aadhar Card, Importance of Linking, All the ways of Linking, Checking Linking Status, FAQs… Read More
How to Get Duplicate e-Aadhaar Card Online
Follow the steps mentioned below to get a duplicate e-Aadhaar Card online
Go to the official UIDAI website i.e. https://resident.uidai.gov.in/lost-uideid
Choose either 'Aadhaar No (UID)' or 'Enrolment No (EID)' option
Input basic information like the name, email address, and mobile number registered with UID
Type in the security code as displayed on the screen
Click on the 'Send OTP' or 'Enter TOTP' button
An OTP will be sent to your registered email address or mobile number. Enter the OTP and click on the 'Login' button
Once done, your Aadhaar Number will be sent to your registered email address or mobile number
The confirmation regarding the same will appear on your screen
Now that you have retrieved your Aadhaar number or enrolment ID, you can get a duplicate Aadhaar by visiting the website UIDAI Portal.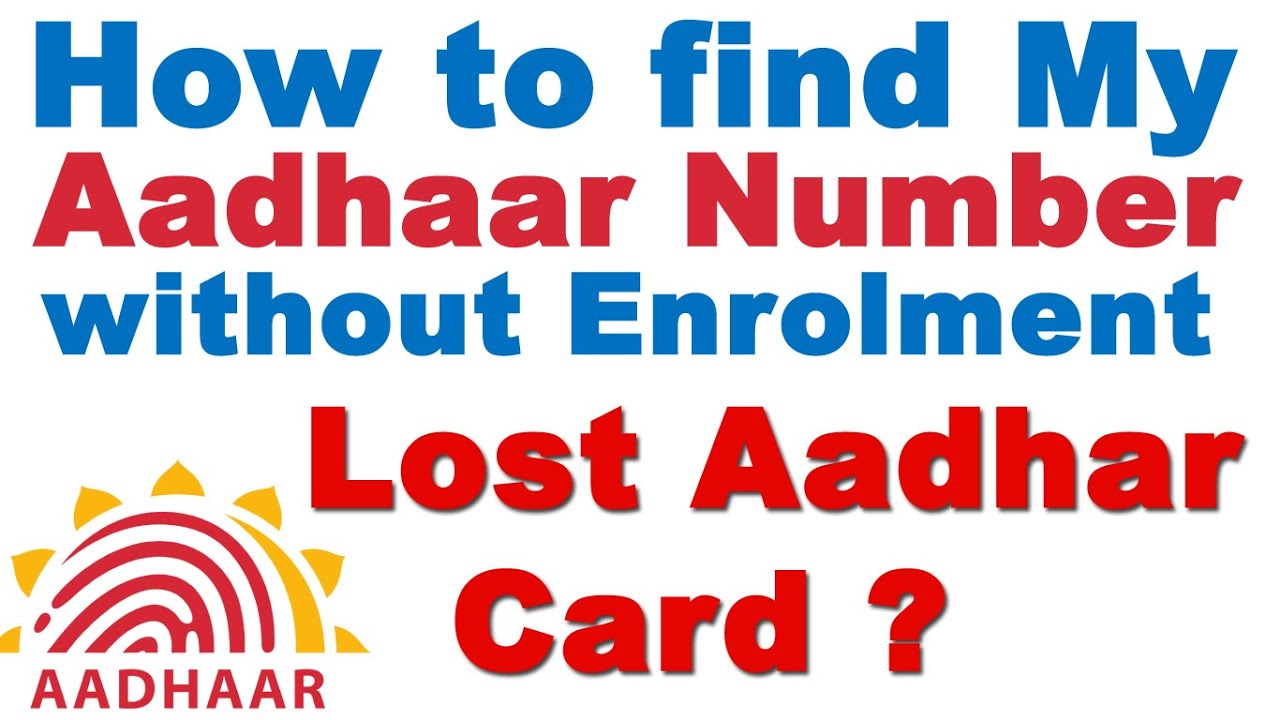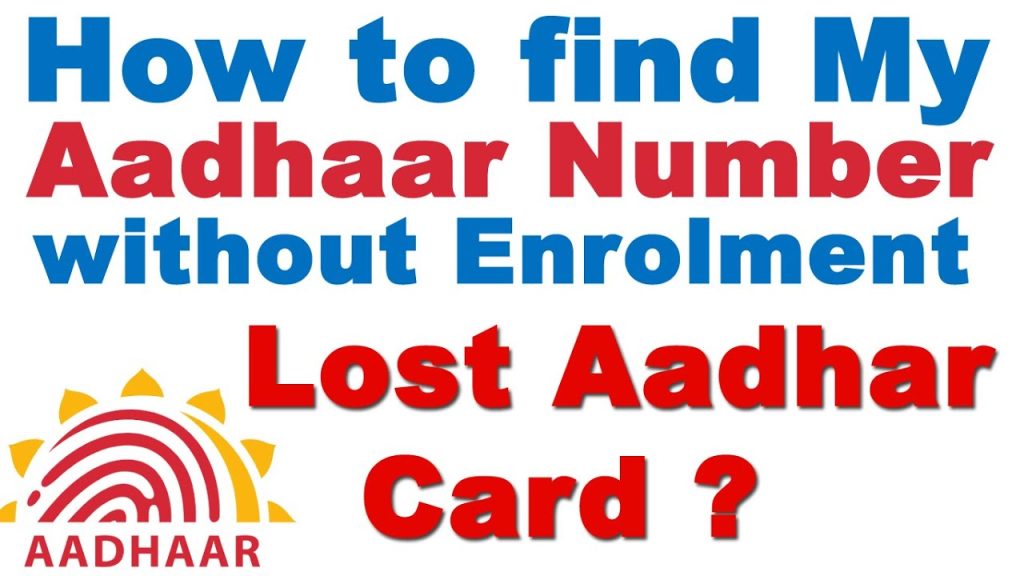 Useful Links:
NSP Scholarship Status, Online Mobile Location Tracker, MIT Full Form, Typing Test Portal, Indiapost Agent Login, Aadhar Card Online Apply, NSP Scholarship Status Check, way2sms.com New Account Open.
How to Get Duplicate Aadhaar PVC Card Online?
As per UIDAI, you can easily apply for your Aadhaar PVC (Polyvinyl Chloride) Card online through the official website using your Aadhaar Number, Virtual ID or Enrolment ID. The steps for the same are given below:
Visit the official website of UIDAI and click on Retrieve Lost or Forgotten EID/UID
Click on 'Order Aadhaar PVC Card'
Enter your 12-digit Aadhaar Number or 16-digit Virtual ID or 28-digit EID along with the security code
Now, tick mark the check box if your mobile number is not registered with your Aadhaar Card and fill in the non-registered mobile number
Click on the 'Send OTP' or 'Enter TOTP' button in case you have a registered mobile number
Your OTP will be sent to the option selected in the previous step. Enter the OTP and click on the 'Submit' button
You can now preview the Aadhaar card details (only if your mobile number is registered with Aadhaar)
Make payment either using UPI, net banking, debit card or credit card
After successful payment, you can download the payment slip
According to the UIDAI website, after you raise the request for Aadhaar PVC Card, the UIDAI will hand over the card to the post office within 5 working days (excluding the date of request) and the PVC card will be delivered through Speed Post on your residential address. lost aadhar card download
Know the Benefits of Enrolling for Aadhaar Card
Enrolling on Aadhaar not only works as official identification for a resident of India but also, helps the government to keep a count of the population of our country. Below are the benefits of enrolling for Aadhaar: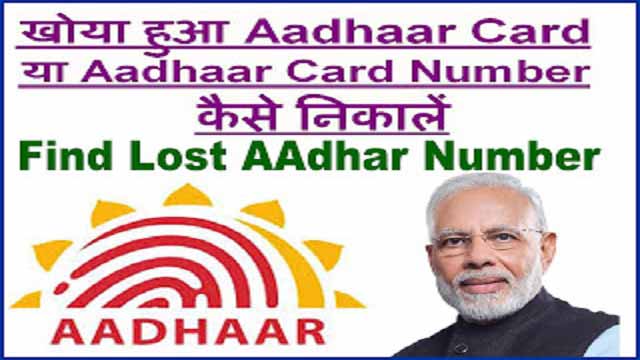 Also, Read- Aadhar Card Apply Online, Apply Offline, Documents Required for Enrolment, FAQs… Read More
Receipt of subsidy
While enrolling for subsidies, the applicant has to provide details regarding his/her bank account which will be linked to his Aadhaar. At the time of availing subsidy for LPG cylinder, the amount is directly credited to the applicant's bank account. Also, subsidies for products like kerosene, sugar, rice, and pulses are credited to the account linked with the Aadhaar card.
DigiLocker
DigiLocker is a digital locker launched in the year 2015 by the Government of India. Hence it provides secure electronic storage space to the residents of our country for storing personal documents like Degrees from universities, PAN/Voter ID cards, and URLs of e-documents issued by government departments. DigiLocker provides 1 GB storage space to the user and the storage space is linked to the UIDAI number i.e. Aadhaar card of the applicant.
Obtain a passport in 10 days
An applicant having an Aadhaar card can obtain a passport in a period of 10 days. So the applicant will have to attach a copy of his Aadhaar card with the application for a passport. Police verification is done post the issuance of a passport thus saving the applicant a lot of time.
MNREGA Wages
MNREGA is an acronym for Mahatma Gandhi National Rural Employment Scheme. Therefore this scheme was launched in the year 2005 under the name of the National Rural Employment Guarantee Act. It was introduced with the aim to provide at least 100 days of wage employment in a year. So the purpose of this scheme is to enhance the livelihood of people living in rural areas. The wages paid to the workers/labourers working under the MNREGA scheme are directly credited to the bank account which is linked to the Aadhaar card.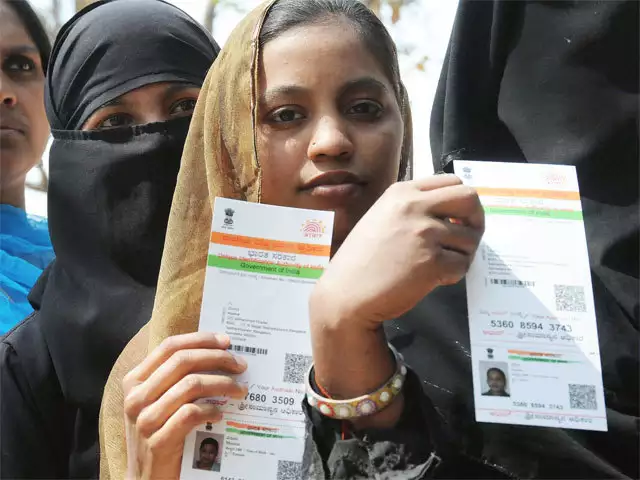 Useful Links:
Best Computer Institute Franchise in India, Free computer franchise, Free computer institute franchise in India, Free Computer Education franchise in India
ID/Address Proof for new bank account
The aadhaar card has been notified by the government of India as an "Officially Valid Document" which can be given to the bank as proof of identity for complying with the KYC (Know Your Customer) norms or while opening a new bank account in India. Any individual can open a new bank account by only providing the Aadhaar card as it works as a proof of identity as well as address.
A bank account holder can also perform E-KYC i.e. Electronic KYC by authorizing the UIDAI to provide your identity and/or address with the help of biometric authentication at the bank branch.
Scholarships offered by the Central government and the NEET entrance exam
The HRD (Human Resource Development) Ministry has made it mandatory for the students; to have an Aadhaar card or to have enrolled for an Aadhaar card for the purpose of availing benefits under the Central Sector Scholarship Scheme.
Candidates aspiring to become doctors and applying for the NEET entrance exam; should mandatorily provide their UID number at the time of registration for the entrance exam.
Mandatory for EPFO scheme
The Employees' Provident Fund Organisation (EPFO) has made it mandatory; for all pensioners and members contributing to the provident fund to provide their Aadhaar cards. Pension will be paid to pensioners only on submission of Aadhaar card; to the respective department and provident fund will be released only after submission of the UID number.
FAQs
How to get a duplicate Aadhaar when you don't have an Aadhaar number or the enrolment ID?
You can retrieve your Aadhaar online by visiting the UIDAI website and selecting the Retrieve UID/EID option. You can also visit the Aadhaar Enrolment Centre to find out your UID/EID.
Is a duplicate Aadhaar card valid?
Yes, if you have lost your Aadhaar Card and you download a duplicate one; it is considered to be equally valid.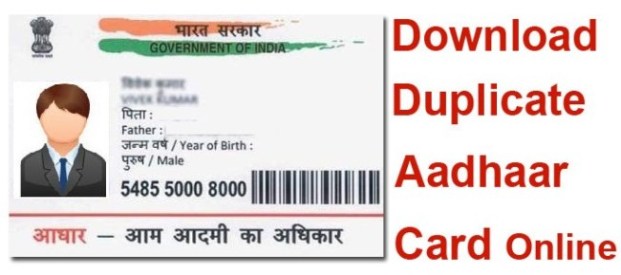 Also, Read- How to Link Mobile Number to Aadhar Card, All the Offline Methods of linking, Importance of Linking, FAQs… Read More
I lost my Aadhar card. How can I get the same Aadhar card?
In case you have lost your Aadhaar Card hard copy, you can either download your e-Aadhaar; and get it printed or apply for a new Aadhaar PVC card online on the UIDAI website.
What are the charges for an Aadhaar PVC card?
The Charges to be paid for the Aadhaar PVC Card are Rs. 50 (inclusive of GST & speed post charges).
What are the modes available for making payment for an Aadhaar PVC Card?
To make the payment for ordering Aadhaar PVC Card, you can choose the following options: how to get aadhar card if lost
Credit Card
Debit Card
Net Banking
UPI